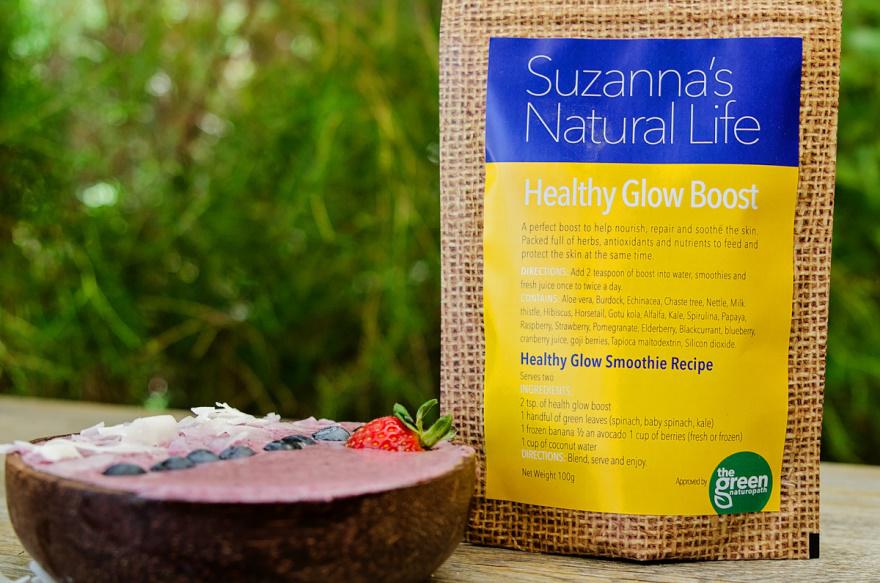 Serves 2
Ingredients:
2 tsp. healthy glow boost powder (Suzanna's Natural Life)
1 handful green leaves (spinach, baby spinach, kale)
1 frozen banana
2 tablespoons of psyllium husks
½ avocado
1 cup berries (fresh or frozen)
1 cup coconut water
Directions:
Place all the ingredients into a blender and blend.
Garnish with fresh fruit, nuts, seeds, coconut flakes and fresh herbs.
Serve and enjoy.