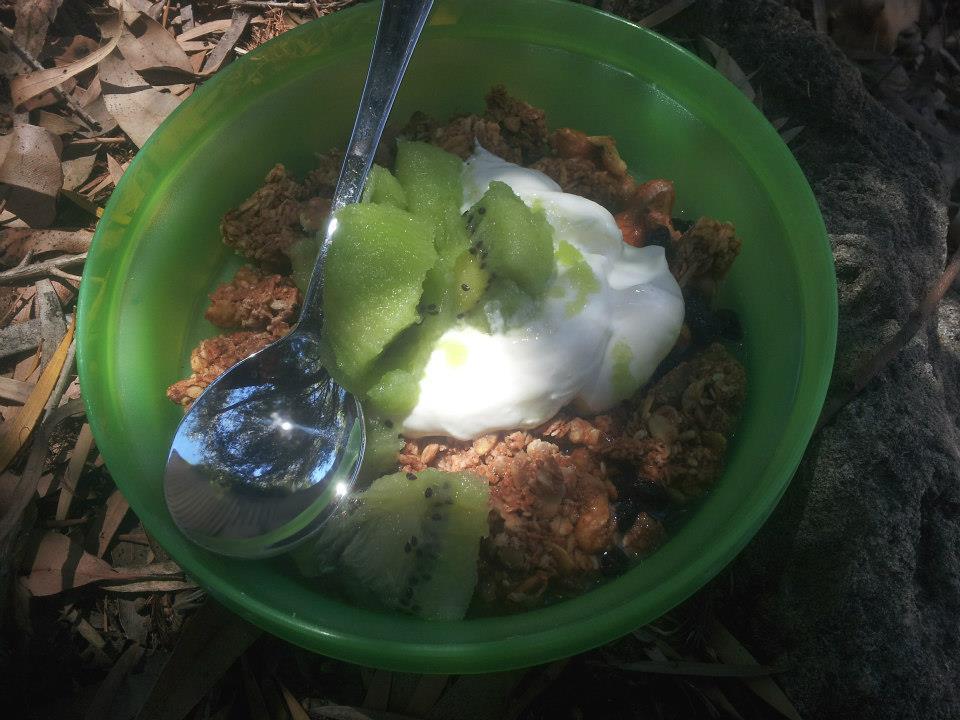 This is a great little breakfast crunch treat I like to have in the warmer months with fresh seasonal fruit and a little pot set yoghurt. The cinnamon in this recipe is great for stabilising blood sugar levels and is also very warming in the winter months.
Granola crunch is nice by itself as a quick snack, added with your favourite dairy free milk with fresh fruit as a breakfast or snack option or sprinkled onto smoothie bowls.
Ingredients:
2 cups of rolled oats
2 Tbs. of dried coconut
1 cup of dried fruit (I have used apple, cranberries and sultanas for this recipe)
1 cup of mixed nuts (walnuts, almonds, cashews)
Half a cup of mixed seeds (sunflower and pepitas)
4 Tbs. of maple syrup or brown rice syrup
2 Tbs. of coconut oil
1/4 teaspoon of sea salt
1 teaspoon of cinnamon
Directions:
Preheat oven to 180 degrees
Combine all the ingredients and mix together.
Bake for about 30 to 45 minutes until the granola starts to develop a brown tinge.
Allow to cool.
Place in an airtight container use within 3 weeks.